Art Galleries and Exhibition Houses in Karachi
Classical Painting Atelier
Author: Juliette Aristides
ISBN: 9780823006588 | Watson-Guptill Pubns | 2008 | English
A Contemporary Guide to Traditional Studio Practice
أعمال مركز جمعة الماجد للثقافة والتراث في حفظ المخطوطات في غرب إفريقيا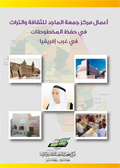 Works of Juma Al Majid Center for Culture and Heritage in preserving manuscripts in West Africa.
Juma Al Majid Center for Culture and Heritage in Dubai, a charitable institution, takes the responsibility for preserving manuscriptsin the world regardless to religious or ethnic identity, trying to spread them to achieve the goal of its founder, Mr. Juma Al Majid. This publication describes the work of the Center.
Unicorn Gallery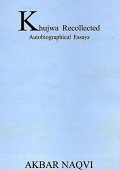 In the book Dr. Naqvi recollects the journeys of his ancestors over mopre than a milenium. The book is an adventure into the identity of the author which is rooted in the basic values of his family, and the special study of the enlightenment in al-Hind which arose from Muslim presence in the Sub-continent.
Hanging Fire: Contemporary Art from Pakistan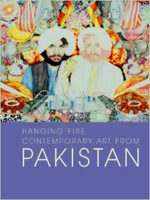 By Salima Hashmi: Hanging Fire covers a fascinating range of subjects and media, from installation and video art to sculpture, drawing, and paintings in the "contemporary miniature" tradition. Essays by distinguished contributors including Salima Hashmi, Ayesha Jalal and Mohsin Hamid, place contemporary Pakistani art in a cultural, historical, and artistic perspective. This dynamic catalogue provides a groundbreaking look at recent and current trends in Pakistani art.
Pakistan gave the world cotton & paper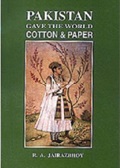 R A Jairazbhoy
Paperback – January 1, 1996
Author(s) : R A Jairazbhoy
Publisher : FEROZSONS
ISBN Number : 9690012886
Language : English
Page(s) : 44
Sadequain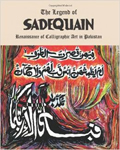 74-D, Block 2, Clifton
Karachi, Pakistan
Ph. 92-21 35296801,35296802