Art, Calligraphy Exhibitions
Farah Babar Rapu Jado exhibition at Kuch Khas
Kuch Khas Gallery Islamabad with collaboration of the Asian Study Group (ASG) organised an exhibition, presentation and demonstration of pewter silver work by Farah Babar.
Farah Babar practices the art of Rapu Jado, also known as metal embossing. She has incorporated Persian and Arabic motifs and calligraphy into her work. Farah's personal preference is for the Kufic and Thuluth scripts.
'Modern Miniaturists' exhibition at Unicorn Gallery

An exhibition of modern miniature paintings by today's leading miniature artists will be held at Unicorn Gallery, Karachi.
The exhibition features new miniature art by Amjad Ali Talpur, Asif Ahmed, Attiya Shaukat, Ayesha Durrani, Imran Channa, Imran Mudassar, Irfan Hasan, Khadim Ali, Khalid Saeed Butt, Mudassar Manzoor, Raza Ur Rehman, Safdar Ali Qureshi, Saira Wasim, Ustad Bashir Ahmed, and Waseem Ahmed. Exhibition shall last from 20th to 30th November 2014.
'Nasta'liq: The Genius of Persian Calligraphy'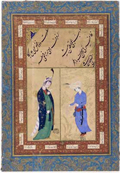 Arthur M. Sackler Gallery, Washington DC holding an exhibition titled 'Nasta'liq: The Genius of Persian Calligraphy'. The exhibition is the first of its kind to focus on nasta'liq, a calligraphic script that developed in the 14th century in Iran and remains one of the most expressive forms of aesthetic refinement in Persian culture and Urdu typography to this day. The exhibition features more than 20 works ranging from 1400 to 1600. Exhibition continues from September 13, 2014 – March 22, 2015
Syed A. Irfan miniature on sale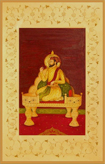 Syed A. Irfan miniature on sale:Syed M. Irfan is one of the most prominent miniaturists of Pakistan. His work is on sale
Title: Shah Jahan on Takht-e-Taus
Size : 8 x 13 Inches
Medium : Watercolor & Gold on Wasli
Available for Sale at Ocean Art Gallery Karachi.
Pakistan gave the world cotton & paper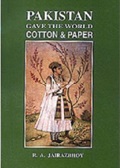 R A Jairazbhoy
Paperback – January 1, 1996
Author(s) : R A Jairazbhoy
Publisher : FEROZSONS
ISBN Number : 9690012886
Language : English
Page(s) : 44
Sadequain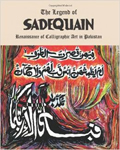 74-D, Block 2, Clifton
Karachi, Pakistan
Ph. 92-21 35296801,35296802